What do they say about having a good time? That time flies! All throughout the winter, we've been toiling away, imagining and conjuring up new, exciting ways to make your precious summer holidays simply the best.
We couldn't be any happier and more excited because…
We opened our doors on May 1st!
We're ready to show the whole world what summer in Greece really means. What one's love for Rhodes can produce. What Amada generosity and authenticity truly stand for.
Our 2023 offerings are sure to leave you in pure bliss, wishing the summer would never end. Be it with your family, a trip with your loved one, or a solo adventure, this is your summer.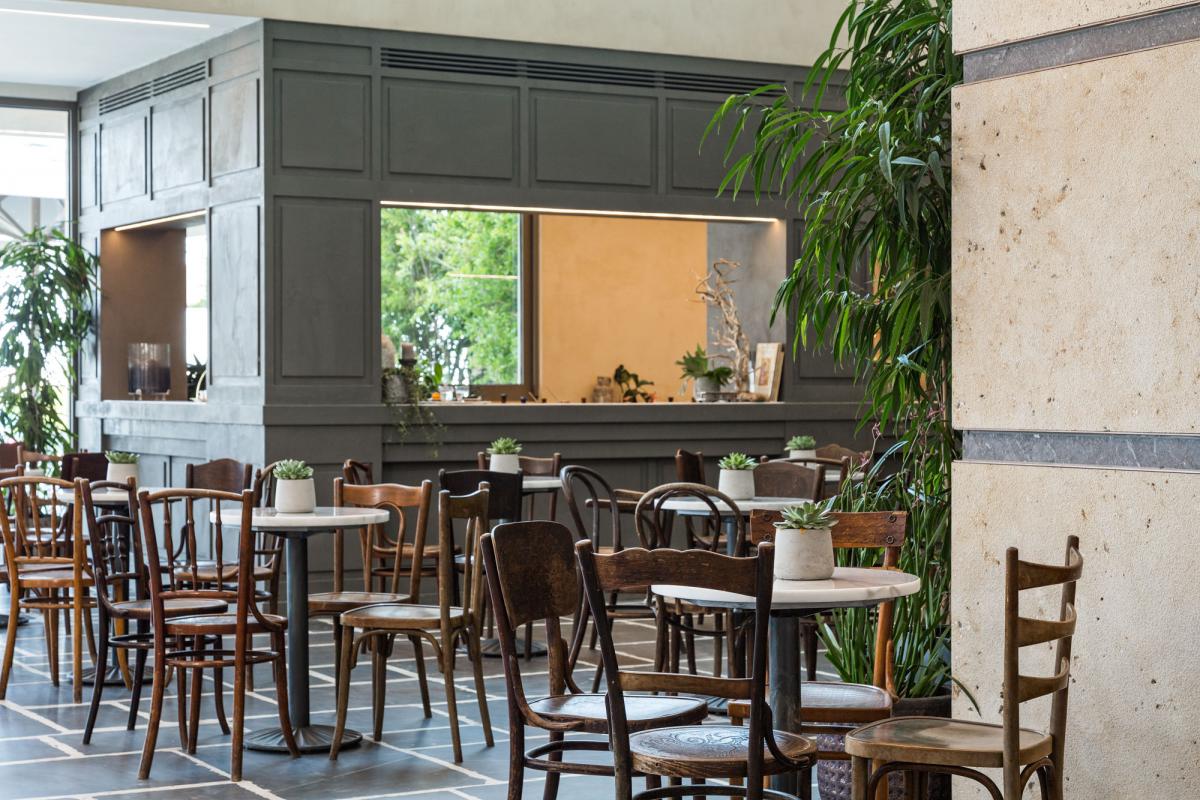 ​


It's all Greek to me
There's nothing complicated about finding happiness in Greece. Inspired by the popular Greek
song
by Marinella, all one needs is some "
wine, the sea, and my sweetheart.
"
Best we can do is give you two out of three, but we have faith in you!
Our Authentic Coffee House – our "Kafenion"
, is deeply influenced by the traditional Rhodian style and
incorporates exquisite elements
harkening back to when the kafenio was the social centre of Greek towns.
Our personal favourite touch is the floor itself, which consists of large black slates - a local material the extraction of which has now ceased. They were restored to their radiant original form, bridging the gap between tradition and contemporary.  
Because nothing is more authentically Greek than the classic kafenion which offers a wide selection of meze (think tapas. The many small mezedes can be a meal in themselves), handcrafted traditional sweets (revani – Greek semolina cake with mastiha ice cream), Greek coffee roasted on embers, and drinks, all within the cosy confines of a café designed to get you talking to others.
You could also try ouzo -which you most likely know- or tsipouro, the local firewater – which you probably don't know (think vodka, only better).
Or maybe you want to taste a classic Rhodian sweet with your Greek coffee or your wild herb tea. It's the perfect place for that uplifting afternoon power boost.
What about dinner though?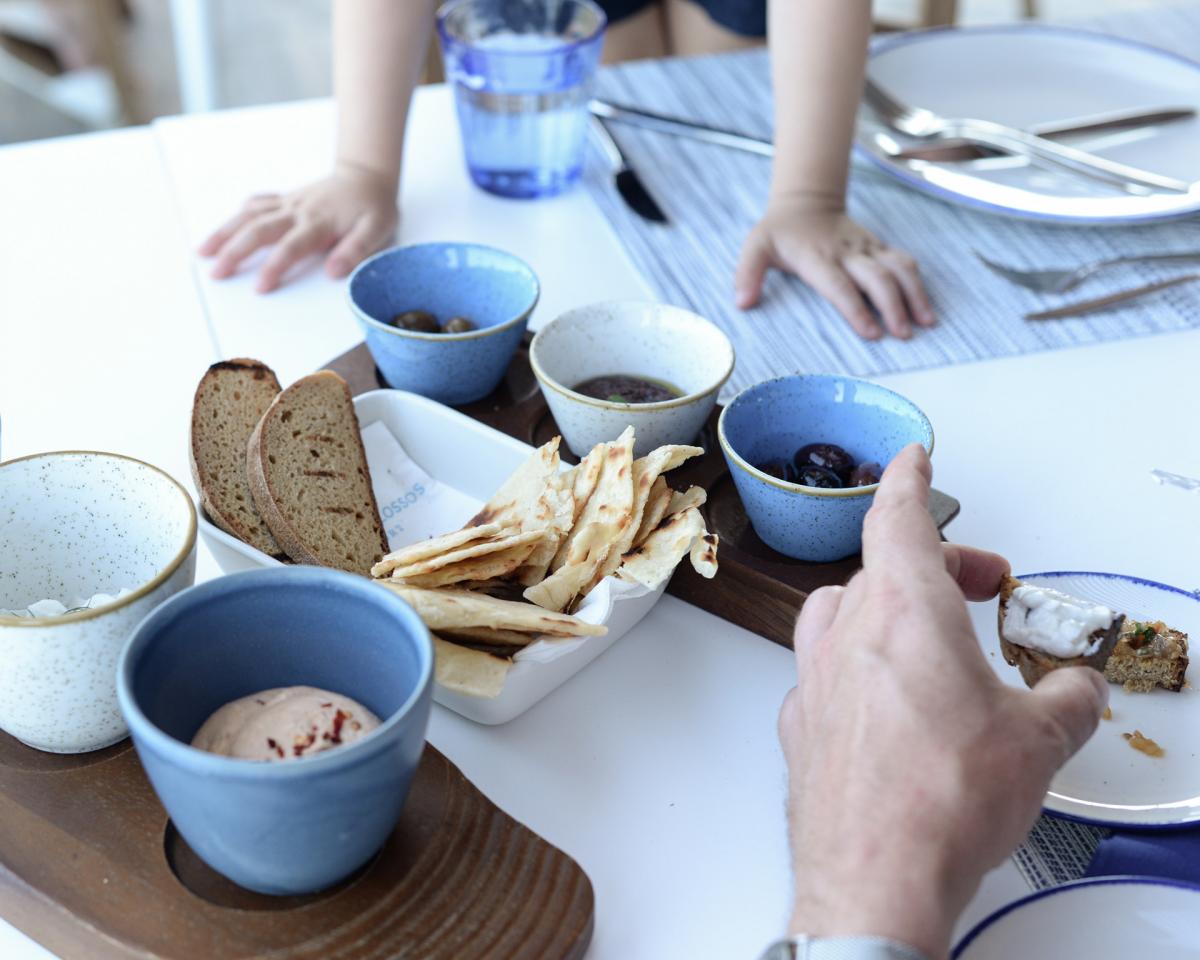 Well, that's what Enalia is for.
Imagine a beachside bonfire where juicy local lamb is cooked "antikristo," not over but opposite the dancing flames, while authentic local delicacies will be prepared on the spot, including pies from all of Greece with homemade phyllo cooked in wood ovens, and barbequed skewers (souvles) for that extra flavourful crispiness.
You could try the mageireuta, traditional dishes cooked in the oven or the pot, drawing inspiration from all over Greece.
Situated by the beach, the setting will make you feel like you are in the Greek countryside, tasting homemade dishes made with love and expertise.  
Enalia will open its doors during the next months of 2023 summer season and it will be available to all guests at an extra cost!
It's all about the kids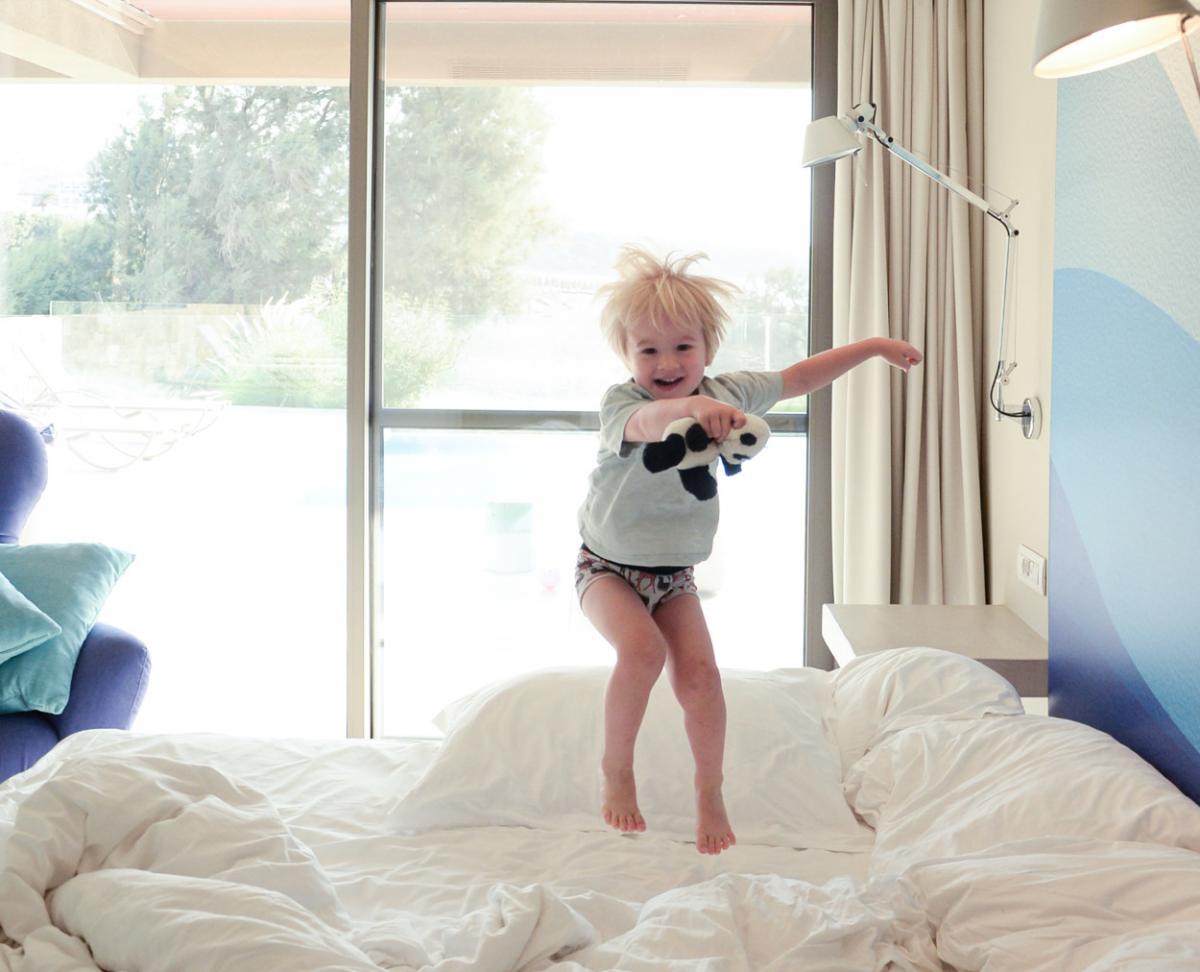 Summer vacations are inherently intertwined with childhood memories. As a child though, we don't particularly remember what parents did in their spare time – if they had any that is, and as parents, we're sure you need some peace and quiet. That's where our Amadino Kids Club and our Babysitting Service truly shine.
Our specially trained teams will offer them complete, safe entertainment while you get to know each other again. We have three groups available:
Little Stars (Nursery 4 months to 4 years old)
Our youngest guests will be inspired and build fun memories at our Little Stars nursery!
 
Rainbow Club (4 to 12 years old)
An exciting programme filled with group games and sports, competitions, arts and crafts, and so much more!
 
Astronauts Club (12+ years old)
From watersports and cooking classes, our oldest cosmonauts will forge new friendships all whilst having the time of their life!
Lastly, Amadino, our mascot and guest of honour, has arranged numerous entertaining activities and events for our younger visitors!
It's match point or nothing!
We even have a tennis instructor and lessons for kids and adults this season! If you love tennis or want to learn a new skill, you can book a session with a professional tennis coach at the resort. For beginners or advanced players, you can choose from individual or group lessons. Just
book
your spot! 
We're lobbying a good time
We've freshened up the Lobby Bar to offer you the perfect setting for that morning coffee – iced and perfect to get you on your way! Or maybe to look out at the stary night! The Lobby Bar is one of the most relaxing and elegant spots in the resort, where you can enjoy a wide range of international cocktails and drinks. We recently completely renovated it to offer you a more comfortable and sophisticated atmosphere, with soft music and a stunning view of the pool and the sea.
The Lobby Bar is an Adults Only Zone and is open exclusively to adults.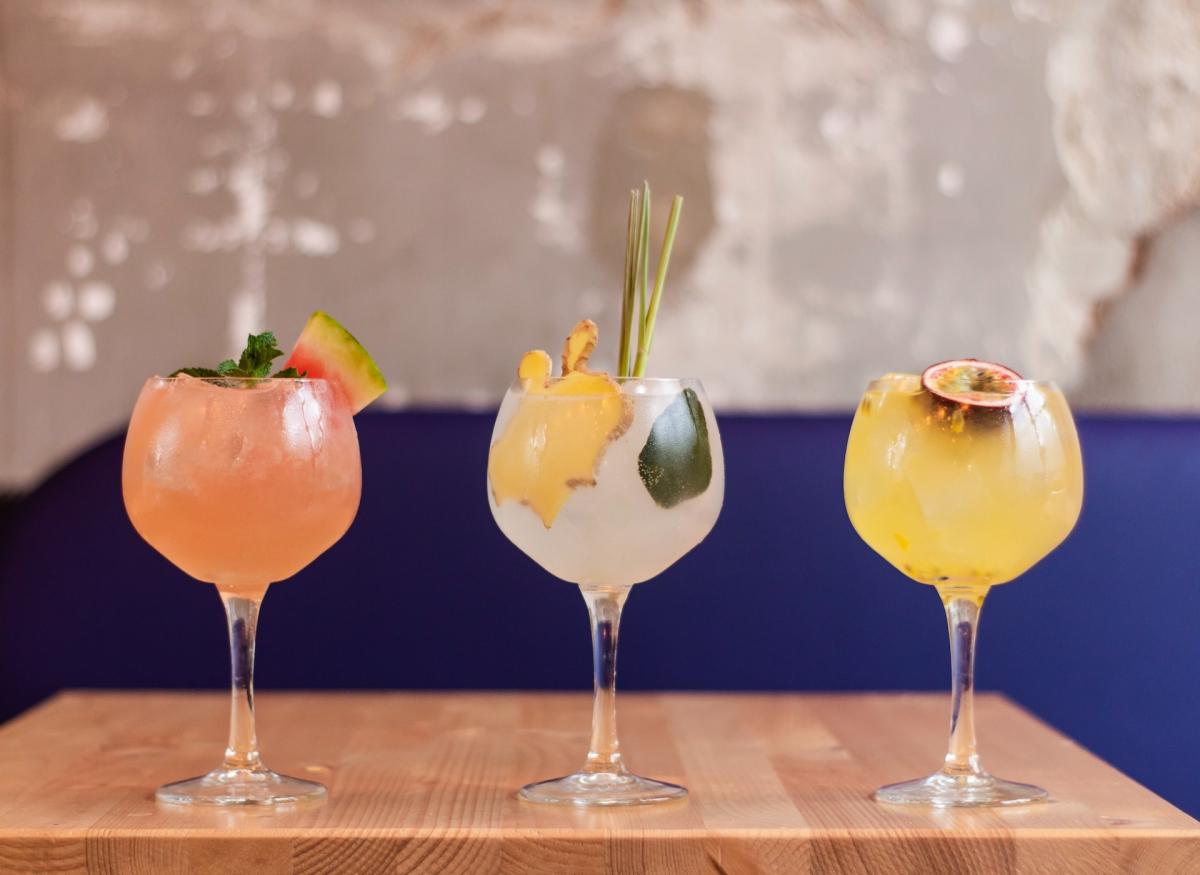 All good things come to an end…
That's what they say but we're just getting started! Do not forget our signature Amada Experience:
sun and sea
,
nourishing food
,
wellness treatments
,
waterpark excitement and many more!
Enjoy all the benefits of a Mediterranean lifestyle, with plenty of sunshine, fresh air, healthy food, relaxing spa services, thrilling waterpark rides and many more activities and facilities to keep you entertained and happy.
~
That's all for today! Thank you for reading our blog post and we hope to see you soon at Amada Colossos Resort.
Don't forget to
vote
for us at the
2023 Condé Nast Traveler's Reader's Choice Awards!
Entirely voted on by readers and travel enthusiasts, the ​Condé Nast Traveler ​Readers' Choice Awards are the longest-running and most prestigious recognition of excellence in the travel industry.
If you have any questions or comments, please feel free to contact us! We would love to hear from you and help you plan your dream holiday in Rhodes.
Until next time, stay safe and happy!