Is it because we were carefree? Is it because we got to spend time as a family? Or is it because we got to do great activities all together? We'd venture to say that it was a little bit of everything.
That's why it's so important to us at Amada Colossos to create long-lasting experiences the whole family can enjoy. With a spring in our step, let's get to it!
Splish Splash
There's nothing more joy-inducing as a child than seeing a waterslide from afar. The pure thrill of seeing it was enough to get the heart wildly racing. So imagine your child's joy when it sees five slides! Our waterpark not only features splash pools and a toddler spray action zone, but there's also a special activity pool too. Imagine their excitement when they are unexpectedly handed a balloon as a reward for swimming for the very first time!
Speaking of rewards, we have a very special guest that will be making their appearance this summer! Their name? Amadino, the friendly dolphin! Our mascot will be hanging out at our fun- filled family zones and has plenty of games and delightful activities in store to keep your children entertained.
We hear there might even be superheroes to dance and play with… but you can keep a secret, right?
They may or may not be holding special entertainment shows for the children!
(Don't worry, they definitely are!)
Cloudy, with a chance of deliciousness
Ok. Everyone's tried doughnuts. We know, they're amazing. But – and hear us out here – what if there was something better? It's not possible, right??
Well, Loukoumades would like your attention. They're golden, bite-sized, fluffy clouds of heaven that are deep fried to crispy perfection. Soaked in a delicious hot honey syrup, they're traditionally sprinkled with cinnamon and garnished with chopped walnuts or toasted sesame seeds.
They're the treat Greek grandparents would secretly give the grandkids. There was nothing more summery than walking down the street, Loukoumades in one hand, holding your grandparent with the other, admiring the magnificent summer colours. It's the small things that make summer the best season.
Time for Kings and Queens
We've all been there. Playing with your sibling or a friend on the beach, challenging one another who can build the tallest, biggest, strongest sand castle. The golden sand of our 430m blue-flagged beach is the ideal battleground for the most epic battles! And where better to view all the action? From your private gazebo of course! Because sand castles are only as strong and tall as the family that builds them.
Time to go down under
All Greek islands have their myths and legends. Rhodes was famous for the Colossos of Rhodes, a monumental statue at the entrance of the harbour. Legend has it that fragments are scattered all around, particularly around our beach *wink wink*.
It's the perfect opportunity for snorkelling for our small friends. Even if they don't discover any fragments, beautiful sea shells and immersive colours will leave them not wanting to come out of the sea!
A little bit of Ping, a little bit of Pong
Who's up for a friendly -jury's still out on that- game of ping pong? It's the ideal game for a family of four!
And if sports aren't your cup of tea, fantastic Card Games await you at the Lobby bar every evening.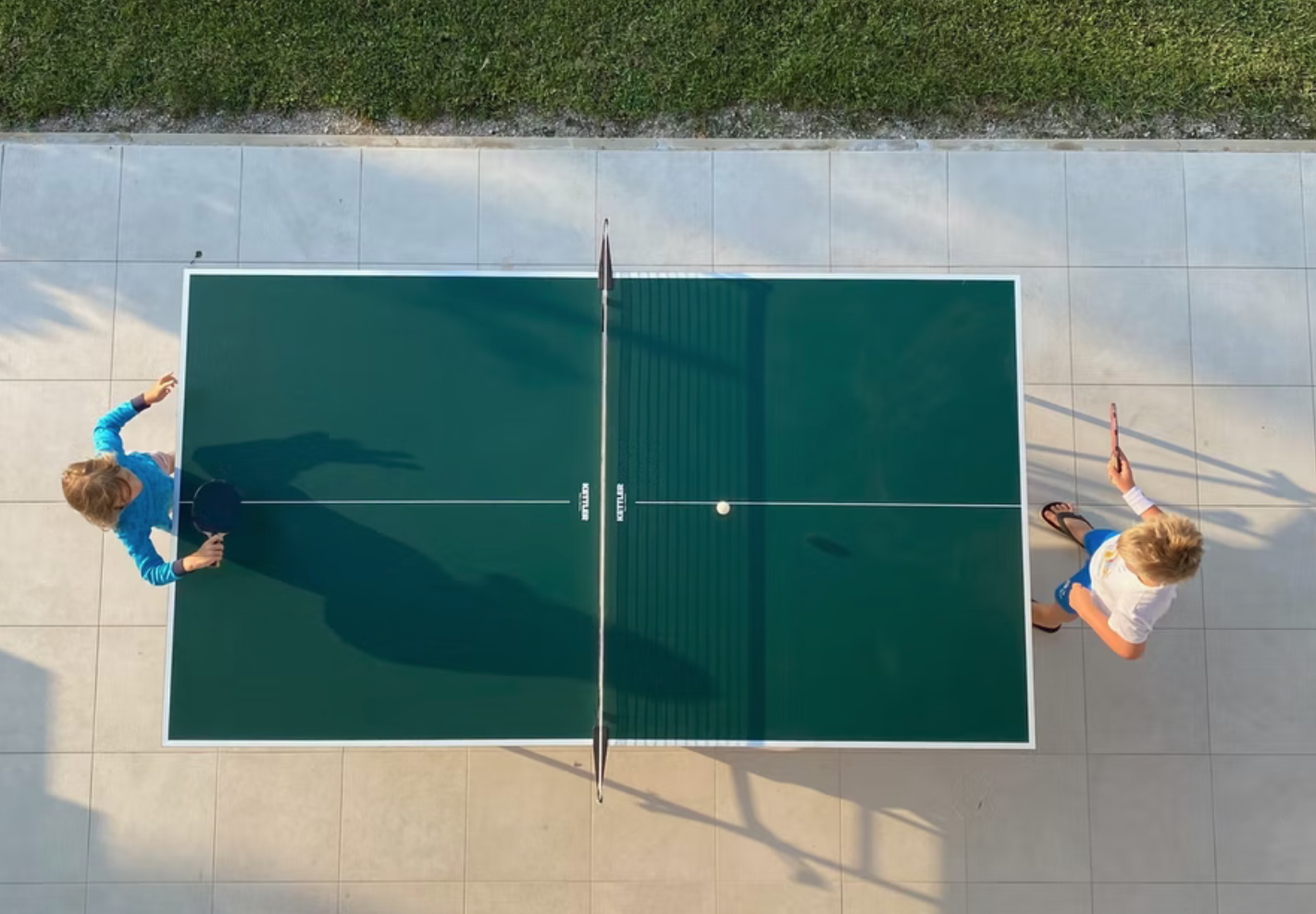 Train to be (like) a God
Who hasn't been angry at Poseidon for making the waves too big?
Ancient Greek gods were known for many things. Artemis, the Goddess of Hunting, the Wilderness and Wild Animals, was known to be the best archer in the ancient world. Inspire your children to be the best  thanks to our amazing Darts Tournament!
Add a dash of colour and a pinch of meditation
A child's favourite pastime? Painting what needs not be painted. Only this time, we are encouraging it. You can expect a healthy dose of Face Painting to get their creative juices flowing! 
But what if they get too excited, you may ask. We have the answer to that too. Kids Yoga.
With my brains and your brawn, we'll make an excellent team! 
You convinced them to train their bodies. What about their minds? There's only one thing that can keep them sharp as a tack. Books.
We've partnered up with
Yoto
and have added their
Yoto Players
to our villas. This
wonderful
punchcard-audiobook-speaker-toy will allow the world's greatest writers to keep your children company, inspiring them to explore their curiosity, creativity and imagination! Most importantly? No microphones. No cameras. No ads.
Just rich, vibrant worlds for their imagination to roam, far away from the distractions of modern-day "smart" devices.
Behold nature's beauty
We're sure there's a metaphor about life to what we're about to describe, but we're just mesmerized by its beauty! June through September, hundreds of thousands of delicate little butterflies flutter amongst the local Zitia forest. This 1km stretch is known as Valley of the  Butterflies and is an utterly beautiful sight to behold. The butterfly's distinctive wings create optical illusions the likes of which you have never seen. Just remember to be respectful as it is their nesting ground!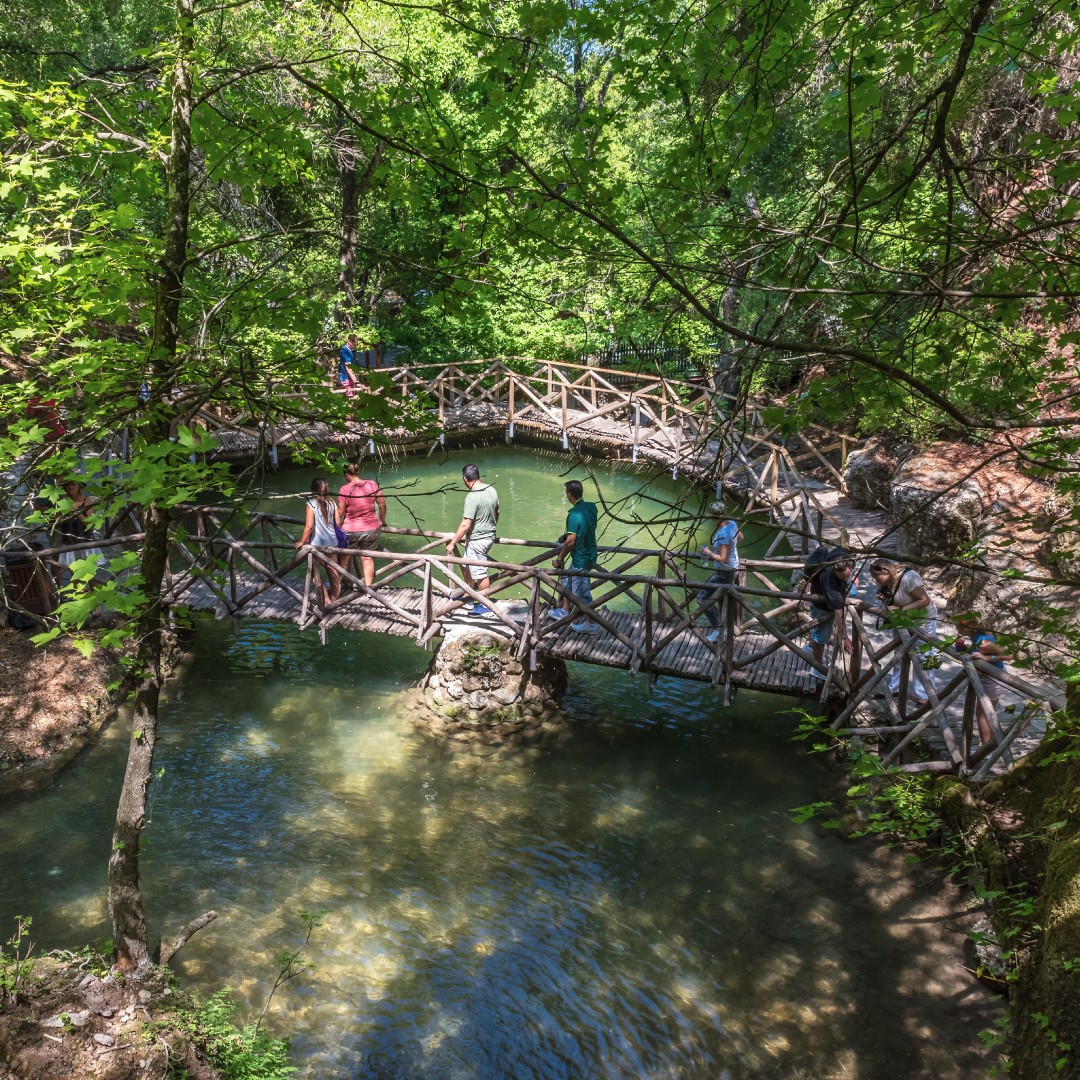 Time to be active!
Rhodes is one of the biggest Greek islands, offering a huge variety of things to do! Want to head to a beautiful golden beach and then a nearby national park? You can! You can never escape the beautiful emerald green waters and there are beautiful views anywhere you  look. We hear that the nearby Monastery of Panagia Tsambika is beautiful and quaint, visited by those who wish to conceive a child!
And if you're the more adventurous type, why not try out the plethora of water sports on offer!
But there is nothing quite like the Old Town in  terms of beauty. Take a journey through time to a time when knights on horseback, settles, pirates and scallywags were afoot! Must-sees? The unique medieval citadel stands tall with majestic stone buildings built around it, offering amazing photo opportunities.
What's that? Then end of our blog post? Far from it! It's the beginning of your summer family adventure!
Don't forget to check out our
10 amazing tips
to make your Amada Colossos experience amazing and our
guide
to being the healthiest version of yourself!
Thank you!