Where's your happy place? We bet it's at a beach, sipping your cocktail and relaxing to the soothing sounds of the sea's sway while the sun gently caresses your skin. We all need to get away, relax and unwind. There's no place quite like Greece for this and no better place than Amada Colossos Resort.
Today, we'll be revealing all the secrets for a relaxing holiday experience and balanced lifestyle – the Mediterranean way! Let's get to it!
Let's get the science out of the way
The sun is scientifically good for you; it's the main source of Vitamin D which helps our bodies absorb the calcium needed to maintain our bones. Soaking up the soft morning or gentle evening sunlight is beneficial to our mood too, but make sure you don't overdo it! Greek midday sunlight is harsh and can lead to a whole set of different problems if taken too lightly.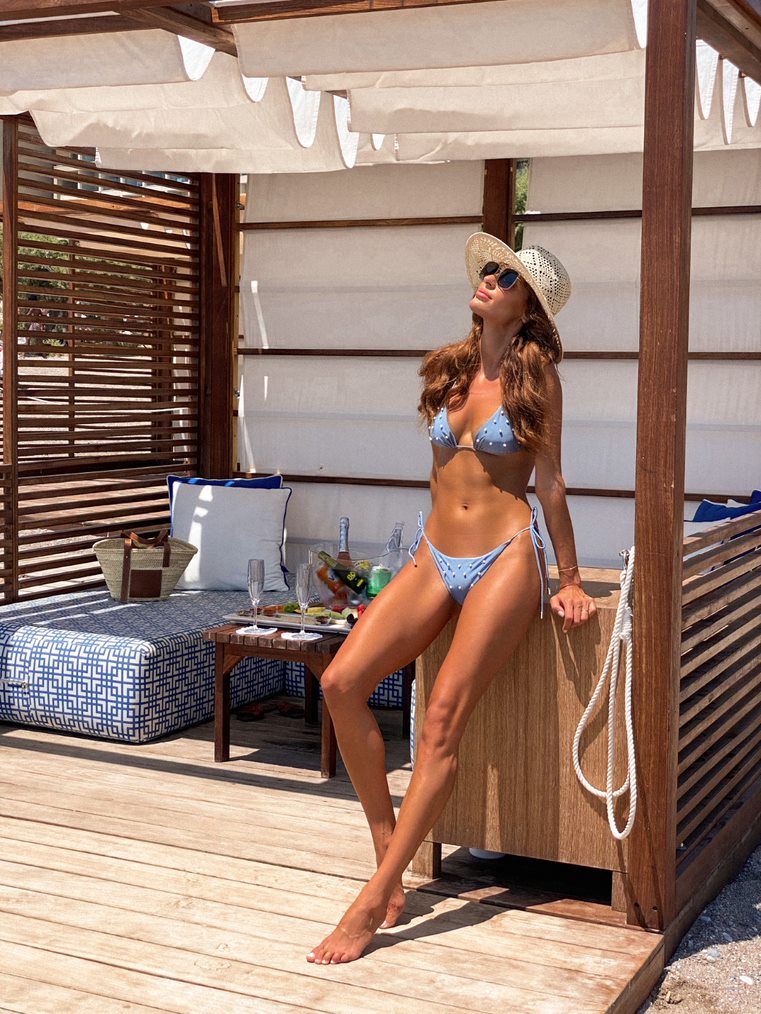 It's part of the culture
When you think of Greece, you think of quaint, sunlit beaches and villages. There's something inherently warm and welcoming about the sun, encouraging us to be friendlier and more receptive to new experiences. Greek hospitality – or filoxenia – is world-renowned and has been nurtured over millennia by the Greeks who await the summer season like a long-lost relative. Amada Colossos Resort follows this tradition and provides you with a "Sun Concierge".
It's part of the Amada Wellness Spa experience and is a new service that will help you find the perfect recipe for your skin type. We'll build a programme around your skin, where you'll visit our luxurious hammam, spend 2 hours getting soothing, rejuvenating treatments, and guidance on how to take care of your skin back home with daily routines, with the support of the marine-based brand, Phytomer.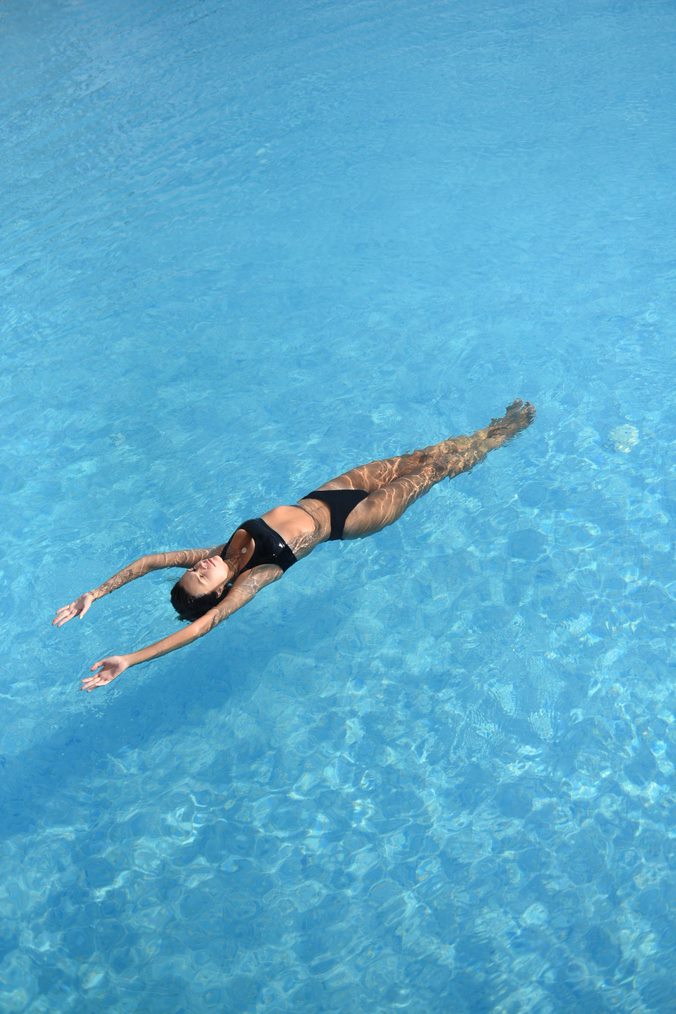 Time for a stroll…
You've settled into your luxurious room (more on that later) and are now wondering what to do first. How about a barefoot walk on the beach? Head to our 430m blue-flagged beach and let the cooling waters reinvigorate you from head to toe, as you take in the infinite Aegean Sea. It's the perfect way to unwind after a long journey, as walking on sand puts less stress on the body, making it easier on your bones and joints, and allows you to release the pent-up stress, one step at a time.
…and to submerge yourself in paradise
But let's not kid anyone, you're here for one thing and one thing only. The most idyllic seaside.
Submerge yourself in the crystal clear waters of the Aegean sea and relax from head to toe. Float on the surface and let the gentle waters massage your whole body. If for some reason that's not your cup of tea, our 140m Olympic size pool is there for your every need.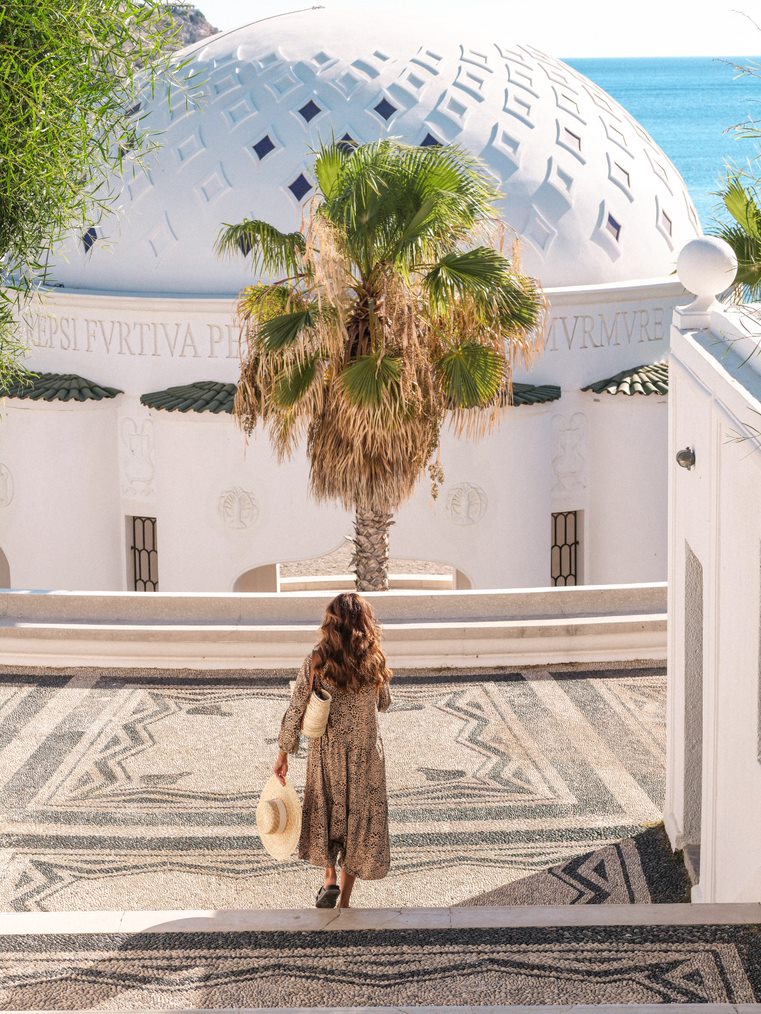 There's more than meets the eye
Rhodes is one of the biggest islands in Greece and has many secrets to discover. At a short distance from our resort, you'll find lush pine forests, their winding paths begging to be explored. With every step you take, you strengthen body and mind.
According to a Stanford University study, walking boosts your creative output by 60%
.
We suggest heading to Kallithea and Koskinou, the nearby beautiful, rustic villages. Walk leisurely and let your creativity run wild!
Find reasons to live your life
Vacationing is all about recharging your mental and physical batteries. We have a wide variety of activities to choose from, suiting everyone's tastes. Relaxing spa sessions? Tennis matches? Watersports? They're all at the tip of your fingers, waiting to get your heart pumping in the fresh air, under the inspiring sun. Lift your spirits and rediscover the person you once were.
A pinch, dash, and dollop of Mediterranean taste
The more you tend to your body, the healthier you'll feel. Physical activity and a proper diet are key factors to longevity, something which is evident simply by talking to the locals of Rhodes. That's why at Votsala, our Greek a-la-carte taverna, we have taken extra care to prepare delicious dishes with locally-sourced, nutritious ingredients that will boost your metabolism. We've shown the same care to our Main Restaurant and Executive Lounge, where you can find healthy breakfast choices for your every need.
Sweet dreams are made of these
A good night's sleep can make all the difference in the world. Our body and mind heal while sleeping as hormones are released to regulate our metabolism. This keeps our hearts healthy and helps reduce both stress and anxiety. We know all too well that getting in the necessary amount of sleep isn't always easy. That's why use natural materials in our guestrooms, equipping every one with orthopaedic mattresses and soundproof windows. You'll feel rested, relaxed and full of vibrant energy, ready to embark on your next adventure.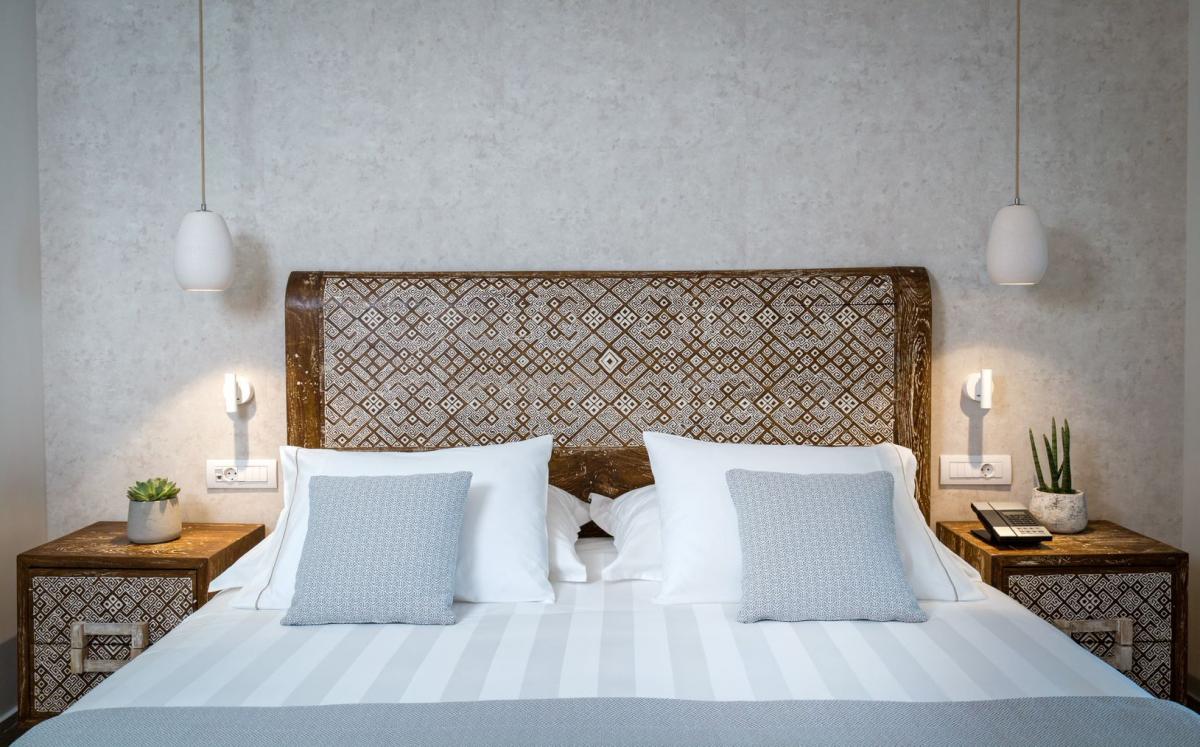 During the course of everyday life, it's easy to neglect our bodies, with pent-up stress and anxiety leaving us feeling fully depleted. That's why we've made it easy for you to release these emotions, to find the real you. The Amada Colossos Wellness experience isn't something one-off. It's a way of thinking you'll take home with you.
Don't forget to check out our
10 summer tips
to make your Amada Colossos visit unforgettable!
Thank you, and we hope to see you soon!