Picture this. You queue at a busy airport, waiting to check in the luggage and your excitement is palpable. As you board the plane, you sense the excitement emanating from the other passengers. Everyone's discussing what they'll be doing in Rhodes. Others are solo travellers; others are in groups. What binds you all together? You're all about to go on a well-deserved "holiday".
You disembark and feel a cool breeze caressing you. You head to your hotel, and you get a gut feeling. "It's going to be perfect."
From here on out, the world's your oyster. Rhodes offers a plethora of options and activities, from sea level all the way up to the clouds. The locals love and adore it, and why not? Have you seen the magnificent blue hues or the forests that cover the island's mountains? It's a paradise just waiting to be explored.
Who better to guide you than those that live and breathe for it? Members of our team have compiled their own personal nuggets of wisdom so you can explore these hidden gems to your heart's content.   
A Spiritual hike ~ Aris Soulounias, CEO of Colossos S.A.
"More often than not, true beauty is only found off the beaten path. I love hiking along a path named 'Witness of Golgotha' to reach the
Monastery of Panagia Filerimos.
" Located 10km from Rhodes' town in the ancient city of Ialyssos, the
Monastery
is situated within a virgin pine forest, atop a hill which oversees the infinitely peaceful Aegean Sea.
It's an oddity among Orthodox monasteries; It was constructed with a stone in a Gothic style, on the site of an older Byzantine monastery, thus combining styles in a way never seen before.
Exploring the surrounding area there is also a Via Crucis (Calvary), a pathway that leads from the monastery towards the south-western edge of the plateau, to a small square with a stunning view. It's here that an imposing iron Cross stood, welcoming weary travellers. "The scenic, panoramic view of the Aegean, with its turquoise waters near the shore and deep blue as it stretches toward the coast of Asia Minor, combined with the spirituality of the Monastery, fills you with the energy you need to tackle any challenge".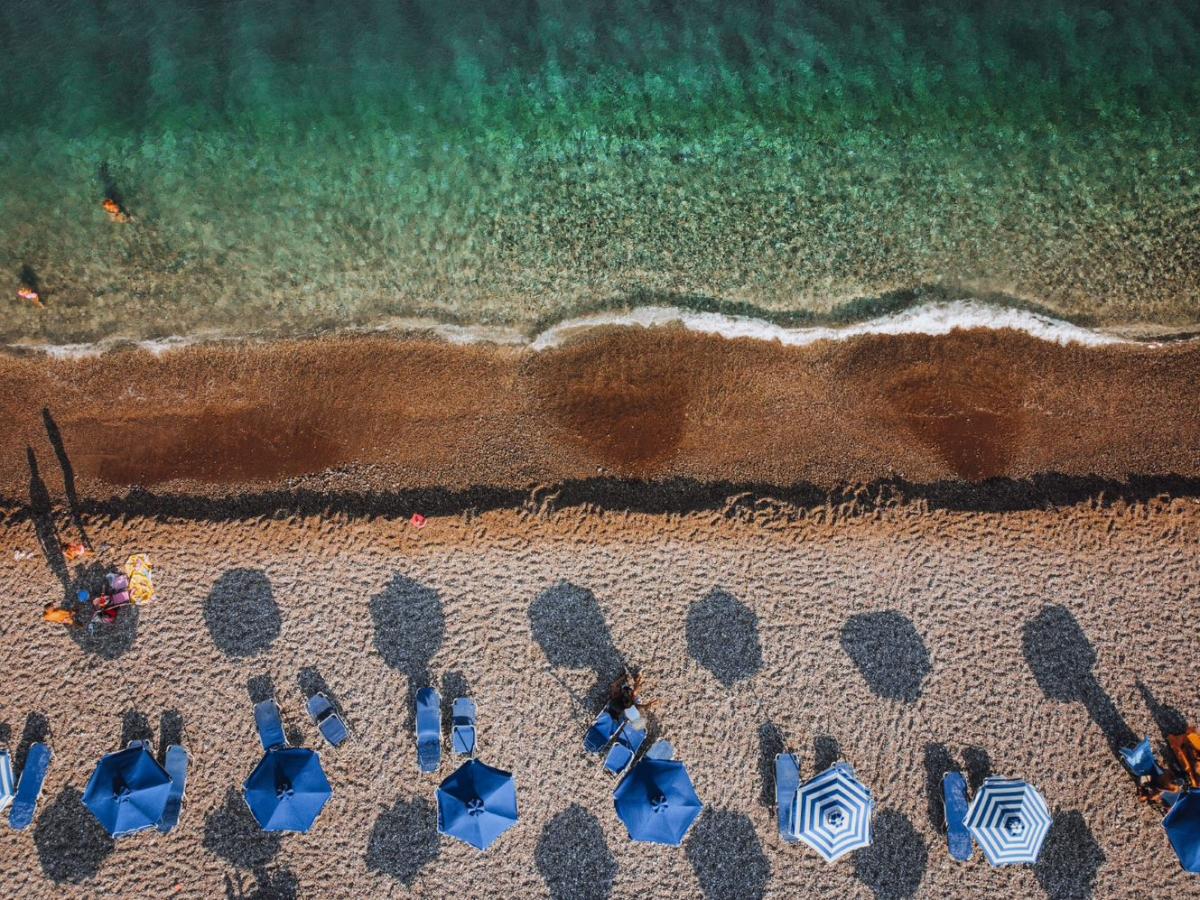 "My daily routine is filled with just one vitamin; vitamin sea." For Rania, Rhodes'
beaches
are infinitely beautiful, imposing, and inspiring. She believes it's well worth starting with
Kallithea Beach's
lengthy stretch of fine, golden sand. She usually combines it with a side trip to Kallithea Springs, where one can take in the art deco atmosphere and beautiful pebble mosaics.
Next on the list is Anthony Quinn Bay, where the waters are dyed a deep emerald and blue. It's easy to figure out why the American actor fell in love with the bay during the filming of the Guns of Navarone. She pointed out that Tsambika and Agathi have lovely, clear sand, ideal for romantic strolls.
Lastly, there's Traganou Beach, which is situated 4 kilometres from Faliraki Beach and 20 kilometres south of Rhodes Town. The majority of the beach is unorganized, with only a tiny section offering rentals for sun loungers and beach umbrellas. The beach is made up of small, light-coloured stones, and the surrounding seas are gorgeously pure. On one end of the beach, a magnificent cave stands out, giving the entire area a distinctive and wonderful ambience. During the day, a tiny fish tavern welcomes the thirsty swimmers.
She leaves us with this useful tip: "Don't forget, the beaches are best enjoyed from the luxury of your private boat", a service available at Amada Colossos Resort.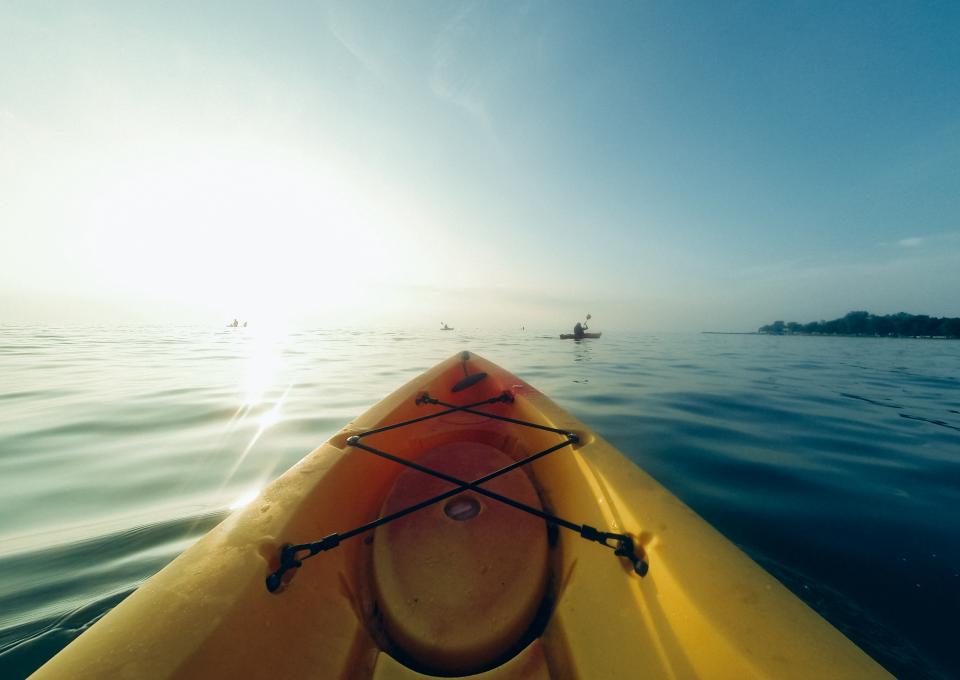 "I occasionally need to gather my thoughts and concentrate on what is most important. This is my place." The man-made
Apollakia lake
is currently protected by the European Union (Natura 2000) and is renowned for the wonderful animal habitat it has created. It is the
perfect place
for people looking to relax and take in the tranquilly and beauty of nature.
Picnic tables are scattered along the banks and are perfect for a cheeky midday picnic. The little church of "Kimisi tis Thotokou" (the Assumption of the Virgin Mary), which is submerged in the waters when the lake is full, is the lake's most iconic feature.
One of Rhodes' most significant Byzantine structures, the stone monastery of Ai Giorgis o Vardas (St. George Vardas), is situated next to the Apollakia dam. It was constructed in 1289 and is well-known for its religious artwork.
"I enjoy doing my meditation on the riverbank. It's incredibly tranquil and comforting! However, there is a lot to do, including
green water kayaking, horseback riding
, and birdwatching! It really is my little piece of paradise."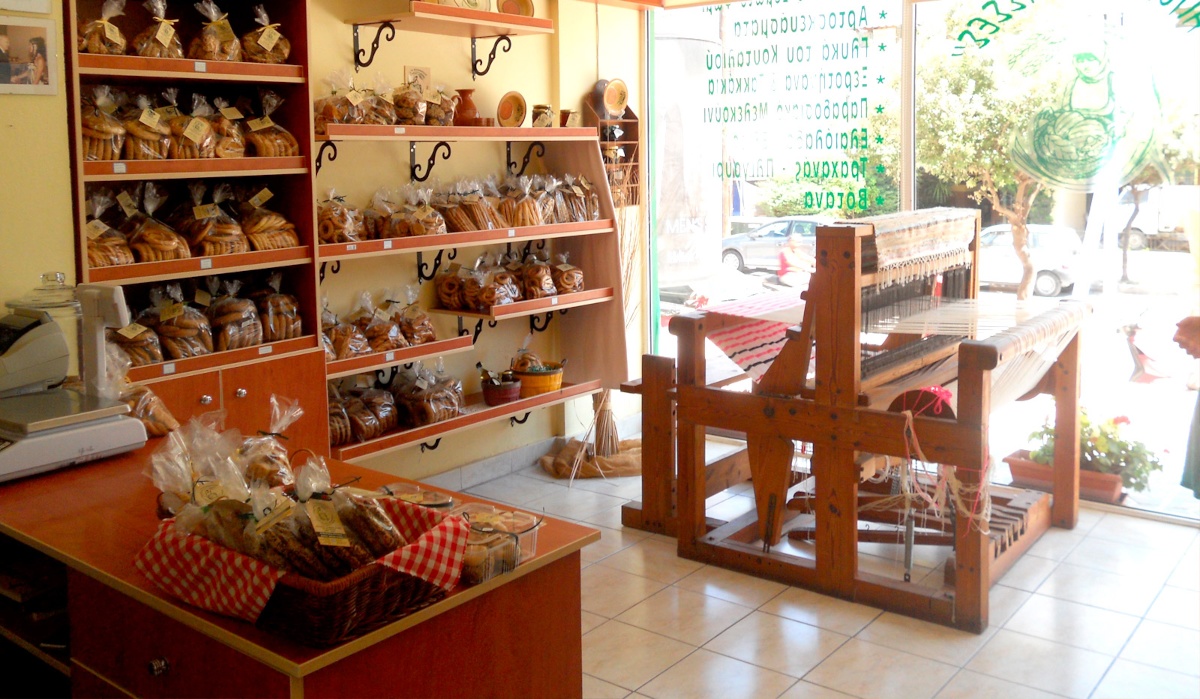 "Fresh, regional ingredients are used to create the tastiest meals. I've been putting my confidence in "
The Apolloniatisses
" for a while now to give the cuisine at Amada Colossos that additional twist." Konstantinos is referring to a special Agrotouristic Cooperative, a group of women from the secluded mountain village of Apollonas who have devotedly preserved the regional flavours for fifteen years by producing pastries, oatmeal,
tarhana
(one of the Mediterranean's oldest foods), jams, and spoon sweets the way they were once made.
These nine strong women came together in June 2005 to form the first Agrototouristic Association of Women of the Dodecanese, with a desire to take on the uncharted. The association has strengthened the local economy and promoted the region's traditional products, by combining creativity, local tradition and Apollona's rich cultural heritage. Especially in these days of economic crisis, support for local production is more important than ever.
The "Apolloniatisses" established a contemporary workshop using their talents and experience, recreating old family recipes passed down from their mothers and grandmothers, and highlighting the high-caliber goods produced locally. But more importantly, they've demonstrated that opportunities exist in unexpected places.
Visitors will get the chance to observe the traditional production process for the island's native goods and sample "melekouni," Rhodes' national sweet, as well as other customary cookies and seasonal spoon sweets.
What are you waiting for? There's so much more to Rhodes than meets the eye. Just ask any one of our team and they'll have a secret to share with you. Especially when it comes to
food
and
beach experiences
,
there's no one better
!